Maßgeschneiderte Weiterbildung mit akademischem Hintergrund
Die Hochschulzertifikate im Überblick
In Kooperation mit unseren Partnerhochschulen bieten wir Hochschulzertifikate an, die sich dank unterschiedlicher Dauer und Schwerpunkte perfekt an Ihre Bedürfnisse anpassen.
Die Abschlüsse werden von Hochschulen vergeben, sodass Sie vollwertige ECTS Punkte erhalten und diese unter Umständen sogar an zukünftige Studienprogramme anrechnen lassen können.
So haben Sie die Möglichkeit, erste Erfahrungen mit Online-Lehrgängen zu sammeln und sich spezifisch zu konkreten Themen weiterzubilden.
Wie bei allen Lehrgängen der OLC Academy können Sie Ihr Hochschulzertifikat jederzeit starten und sind an keine Semesterzeiten oder Präsenztermine gebunden.
Hochschulzertifikate der Brand University of Applied Sciences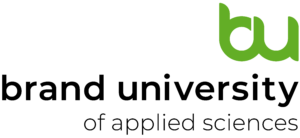 Die Hochschullehrgänge der Brand University of Applied Sciences bieten Ihnen innovative akademische Weiterbildungsprogramme, die aktuelle Themen behandeln und Ihnen das nötige praktische Rüstzeug für eine Karriere in der Welt des digitalen Marketings und der Bildung starker Markenidentitäten vermitteln. Je nach gewählter Spezialisierung variiert die Dauer und der Umfang des Hochschulzertifikats.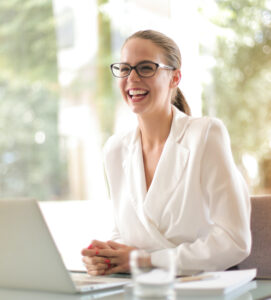 Sind Sie noch unentschlossen, welches Hochschulzertifikat für Sie und Ihre Bedürfnisse das richtige für Sie ist? Unsere Studienberatung berät Sie gerne persönlich.
Die Studienberatung ist Ihre erste Anlaufstelle, wenn Sie sich über das Studium informieren und Ihre Fragen persönlich klären möchten. Unser Team berät Sie umfassend zu allen Details rund um das Fernstudium und berücksichtigt dabei ganz individuell Ihre Lebenssituation, Werdegang und beruflichen Pläne.
Ihre unverbindliche Anfrage
Sie benötigen weitere Informationen, wollen unsere Online-Lehrgänge testen oder möchten sich beraten lassen? Senden Sie uns am besten Ihre unverbindliche Anfrage und wir melden uns in Kürze persönlich bei Ihnen. Wir freuen uns auf Ihre Nachricht!